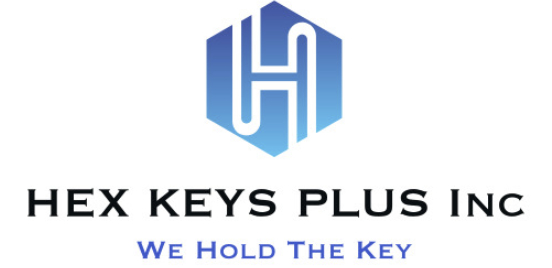 HEX KEYS PLUS Inc
2303 Garry Road
Unit 2
Cinnaminson, NJ 08077
Hex Keys Plus stocks a complete line of hex key products for the fastener and tool distribution industries. The product line includes high quality, alloy steel keys that are guaranteed for life: Short Arm Hex Keys, Long Arm Hex Keys, Molded Grip T Handle Hex Keys, Ball End Hex Keys, and 6 Lobe / Star Pattern Wrenches.
Security keys, dogging keys, special size and configuration keys are available upon request. Hand tools for distribution in hardware kits are also available (screw drivers, crescent wrenches, etc.)
Please check back for additional information in the 1st Quarter of 2019!
You can reach us via email if you have questions or require additional information – info@hexkeysplus.com